October Survey Campaign! Happy Cards – Class Legend Pack!
Period : October 27 , 2017 AM 7:00 - November 3 , 2017 AM 6:59 (UTC)
The October Survey
held from 7:00 am October 16th to 7:00 am October 22nd (UTC) received sooo many responses, you've made this old pigeon all teary-eyed… Coo!
We'll be taking each and every player's opinions seriously, so even the Support Battalion Captain Pidgeant (that's me!) will be looking over people's answers.
Don't worry, that's not the only thing going on this week!
Check out Happy Cards between 7:00 am October 27th and 7:00 am November 3rd (UTC) for the Class Legend Pack!
With this Special Pack, you can pick the Class you want, and you'll receive Items for that class only!
To make it even better, each pack comes with at least 1
Legendary Item!!
Don't miss your chance to power up your favorite class, or even whatever class you feel is falling behind. It's hard to find a deal more legendary than this, and it's only in Happy Cards!
Packs are priced at 300 Happy Jewels, but your first pack will be discounted 100 Jewels!
200 Jewels is a steal for such an amazing pack!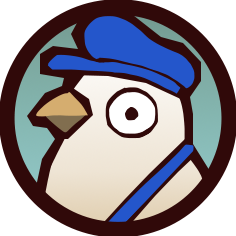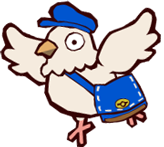 *Each player can buy only 3 packs total. For example, if a player purchases 2 Warrior Packs and 1 Cleric Pack, they will be unable to purchase a Mage Pack.
*Weapons, Armor and Helms all have a chance to appear.
Thank you for participating in the October Survey!
And as always, thank you for playing Happy Dungeons!!