Infinite Adventure! Major Update hits today!
Happy Dungeons major update
, the Infinite Adventure, arrived
today
!
This update is packed full of new features, new elements and more!
Follow our official Twitter account where we'll be slinging knowledge at you on the regular!
There might even be some Twitter exclusive news in future!
Infinite Adventure Trailer
Check out the official trailer for the major update, the Infinite Adventure!
The 7th Zone of the Infinite Dungeon is here at last!
Dive deeper than ever with the 7th Zone of the Infinite Dungeon!
The dark, foreboding halls of the deepest corners of the Infinite Dungeon are teeming with monsters, enemies… and something darker still.
Be ready to face off against your worst fears—and prove that a knight never backs down, no matter the challenge!

A New Threat! The Demons are Here!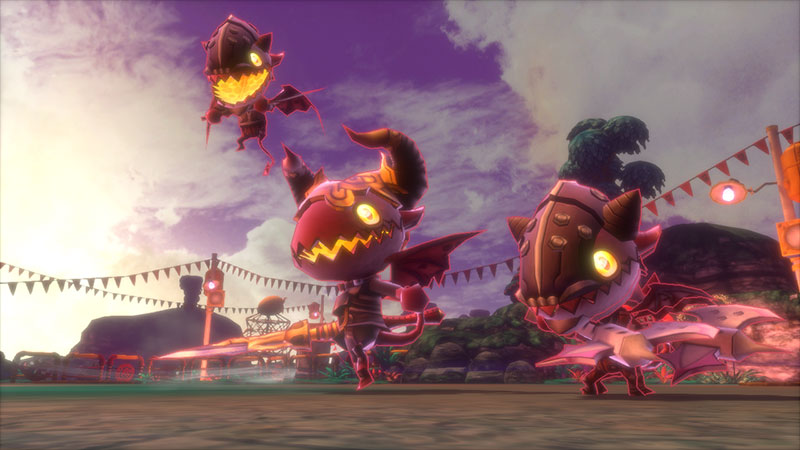 Demons lack melee attacks and instead attack from a distance with throwing spears!
And be warned, when demon leaders find themselves backed into a corner, their power and ferociousness rise to levels beyond any threat you've faced before!
But that's not all! Who knows what other secrets demon-kind hides…
Jump into the 7th Zone of the Infinite Dungeon to discover for yourself!
A Powerful Shadow Prowls the Infinite Dungeon…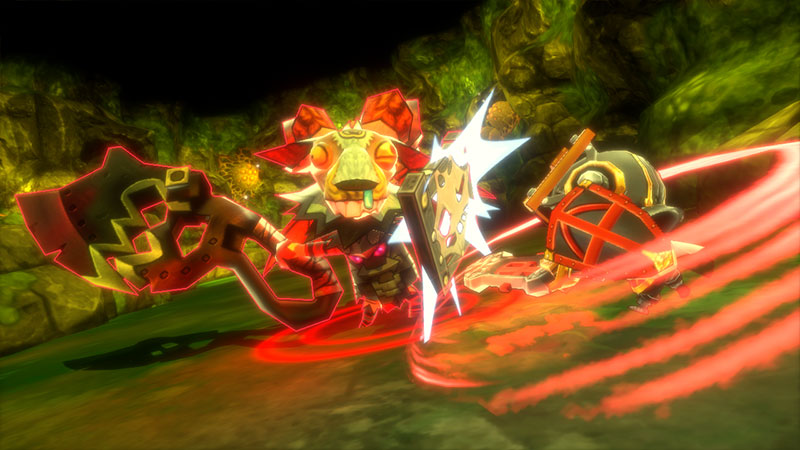 Warning! Warning!
We've received reports of powerful enemies appearing within the Infinite Dungeon!
Apparently, they wander the Dungeon in search of tough opponents…
Which means these mysterious monsters only appear before parties of knights, with a higher chance of appearing based on the size of the party!
If you and your allies come across one of these mighty foes, give'em everything you've got, or else you'll be
All-new Appearance Save Feature
Change the appearance of your Equipment Items!
Pick another Equipment Item you own, and save its appearance to your preferred item without worrying about stats!
Get Super Paper Clay in the Item Shop or as an Event reward and give it a try!
Tear through the Dungeons in style!
New Player Strength Function!
Check out how strong other players are with the Player Strength function!
The Player Strength Function takes into account a player's level, Equipment Items, parameters and more to provide a number that represents how powerful their character is.
This way, even if they're using the Appearance Save function, you'll still know just how strong they are!
Even a character with nothing but a wooden stick and a pair of shorts might be hiding incredible might… and with the Player Strength function, you can scout out their true power!!
New Item-Related Features
New Menu in Inventory!
You'll be able to view various information in the Inventory menu, including how many Happy Stars, Items and Minions you own—all in one glance.
Additionally, you'll also have access to a Materials only list.
Lock Items!
Check out the Lock function in the Equip Items and Sell Items menus.
Players cannot sell or consume locked items without unlocking them first.

Check Details of Equipment Items!
You can now check the details of Equipment Items from the Equip Items and Sell Items menus in addition to viewing them in the Item Encyclopedia.
---
Coo! Wow! The Infinite Adventure is certainly bringing some major updates!
Alright knights! There's only one thing left to do—jump into the Infinite Dungeon and tear your way through!!!