Happy Dungeons for Playstation®4!
If you are a knight at heart but have yet to enter the Dungeons, then I have good news!
Happy Dungeons is
coming to PlayStation®4!!!
  Coo!!!
Join the Order September 2017! Welcome to the Dungeon!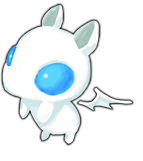 Join the Open Beta!
The Open Beta period has ended.
Starting today, July 21st, knights on PlayStation®4 will be able to participate in an open beta.
Those of you courageous enough to fight their way through the depths of our Dungeons in the beta will receive powerful, limited edition items when the official release hits!
Whatever your plans this weekend, we hope you'll get your Happy on and join us!

For more information on the open beta, check out the link below:
https://www.happydungeons.net/news/info/1822/