Celebrating New Awakenings! Star Galore Campaign!
Period : August 25 , 2017 - September 1 , 2017
Several Equipment Items found in Story Dungeons have
new Awakening forms
!
Complete lots of Quests, get lots of Items, and finally, Awaken!!
That said, we added so many Awakening forms that you're bound to have some of these Items already…
Ah, but Awakening so much stuff takes a lot of Happy Stars, doesn't it…
We've got you covered, knights!
To celebrate all of the new Awakening forms coming to Happy Dungeons, we're doubling the number of Happy Stars dropped by enemies in Story Dungeons and the Infinite Dungeon!
Squeeze your enemies dry and you'll be swimming in Happy Stars!
Available until 7:00 am September 1st!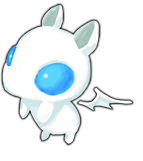 new Awakening forms
list
Warrior Weapons
Golden Axe
Demon Noble Sword
Sexy chainsaw
Battle Katana
Lizard-Lady Sword
Ancient Sword
Killer Axe
Bahamut Sword
Flamboyant Axe
Devil's Axe
Thunderbird Sword
Genocide Axe
Salamander Sword
Blue Moon
Sword of Kings
Assassin's Knife
Cleric Weapons
Chili Hot Dog
Mythic Staff
Emperor's Staff
Green Heart Mace
Solar Staff
Lunar Staff
Death Metal Guitar
Flower Bat
Hammer of Darkness
Blue Heart Mace
Terrestrial Staff
Hammer of the Gods
Gold Mace
Wailing Statue
Hammer of Bolts
Stradivarius
Mage Weapons
Salamander Head
White Cat Paw
Platinum Key
Great Eagle Staff
Fully Automatic Wand
Ladies' Umbrella
Purple Bat Wand
Cyclone
Violet Wand
Swiss Cheese
Festive Cake
Golden Wings
Forbidden Wand
Leviathan Head
Disturbing Stuffed Doll
Wyvern King's Wand