All-New Lightning Step Up Pack! Plus, the Cyber Drifters Series Awakens!
Period : March 2 , 2018 AM 8:00 - March 16 , 2018 AM 7:00 (UTC)
Awaken the Cyber Drifters Series with new Awakening forms for several Items!
You can find this Series and more in the Lightning Step Up Pack, available March 2nd!
The upcoming March 9th Event is frosted over in ice-element enemies, so we're shooting you a Pack that
increases your chances of opening lightning Items!
Step up to the 1st and 3rd Tiers for special bonuses!
Available
8:00 am March 2nd to 7:00 am March 16th (UTC)!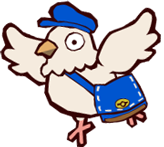 Happy Cards – Lightning Step Up Pack!
This 10-card Pack features 3 Tiers! Step up to the 3rd Tier and take advantage of a guaranteed Legendary Item!
Plus, all Legendary Items that appear in Tier 3 will be lightning-element for sure!
The Lightning Step Up Pack will be gone in a flash, so grab it before the spark fades!
Lightning Step Up Pack details:
Tier
Cost
Contents
Tier 1
100 Jewels
A 10-card pack at

half-price!

Tier 3
200 Jewels

All Legendary Items in this Pack are lightning!


The 10th card is a guaranteed Legendary!
*After completing all 3 Tiers of the Lightning Step Up Pack, the Step Up bonuses will no longer be available.
Check out the new Cyber Drifters Series Awakening forms below

Meet the Electron Blade of the Iron Samurai!

Feel the Pulse Exorcism of the Bionic Miko!

And enjoy the Electric Shamisen played by the Metal Geisha!
Cyber Drifters Series Awakening Forms

Base

Electro Machine Katana

Awakened

Electro Machine Katana Pro

Base

Electro Exo-Kimono

Awakened

Electro Exo-Kimono Pro

Base

Electro Ohnusa Wand

Awakened

Electro Ohnusa Wand Pro

Base

Electro Chihaya Shield

Awakened

Electro Chihaya Shield Pro

Base

Electro Cat Shamisen

Awakened

Electro Cat Shamisen Pro

Base

Electro Reactor Kimono

Awakened

Electro Reactor Kimono Pro
Don a Cyber Drifters helm for Hypercognition!
| | |
| --- | --- |
| Buff | Effect |
| Hypercognition | Shortens skill cooldown and removes status effects faster. |
Cyber Drifters are always ready to launch their next skill thanks to the power of their signature buff—Hypercognition! Reduce skill cooldown and recover from negative status effects faster with advanced mental control!
Defeat non-elemental enemies as well, with the Non-Elemental Killer buff attached to each weapon, or collect items with the useful buff Item Vacuum!
Get these hyper-advanced buffs and more, with this mysterious Eastern Series!