Get Exclusive Items in Big Boss Rumble! King Masamune and I!
Period : March 9 , 2018 AM 7:00 - March 16 , 2018 AM 7:00 (UTC)
Coo! An Event Quest boss has once again reared his saber-toothed head!
That's right, the
star of the Event Quest Adrift on Dry Land is back
, the one-and-only king of the Sabertooths—
King Masamune
!
King Masamune likes his dinner cold, and you're on the menu! But don't worry, he'll fatten you up first by launching squid, tuna and other seafood at you!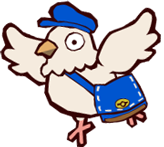 Win Fast for Fabulous Treasure!
Just like previous Big Boss Rumble Event Quests, the boss here will drop a treasure chest upon defeat.
The quality of this chest's contents depends on the speed at which you complete the Event!
Finish off the boss as fast as you can to get the best prizes, including an exclusive Cleric Set!
Event Exclusive Cleric Set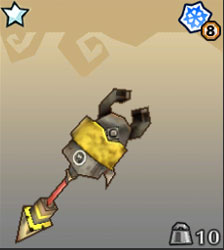 Earth Crasher
Max Offence
7896
Max Magic Offence
7040
Buff Slots
3
Fixed Buff
Object Destruction Up Lv2
Item to Awaken
Earth Crasher +1
Earth Crasher 2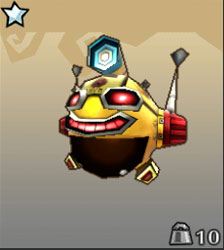 Earth Explorer
Max Deffence
3008
Max Magic Offence
2816
Buff Slots
3
Fixed Buff
Investigator
Ignition Rate Down Lv4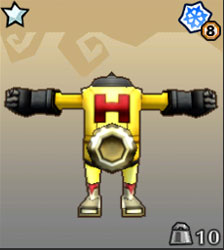 Magma Diver
Max Deffence
6016
Max Magic Deffence
5069
Buff Slots
3
Fixed Buff
Fire Damage Down Lv6
Max HP Up Lv7
Item to Awaken
Magma Diver +1
Magma Diver +2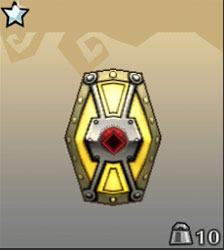 Crust Shield
Max Deffence
7520
Max Magic Deffence
7040
Buff Slots
3
Fixed Buff
Fire Damage Down Lv8
Guard Mobility Up Lv2
Information
Equippable by Warrior,Cleric.
Use the exclusive buff Investigator to heal faster and display a game map!
You'll find this handy buff on the Set's helm.
Buff
Effect
Investigator
Increases HP recovery speed and strengthens the effect of food and drinks.
Displays the entire area map when leaving the first room of a maze area.
With this buff, your HP will regenerate faster, consumables will heal more and the whole area map will be displayed when you enter a maze room! This buff is especially useful for those brave knights exploring the Infinite Dungeon!
Event available from 7:00 am March 9th, 2018 – 7:00 am March 16th, 2018. That's 7 days!
Defeat the majestic King Masamune and collect the Event exclusive Items! Good luck, knights!