Happy Cards – Fire Step Up Pack! Plus New Awakenings for the Divine Inferno Series!
Period : April 6 , 2018 AM 7:00 - April 20 , 2018 AM 7:00 (UTC)
Knights! Burn on with a divine flame!
Starting April 6th, the
Divine Inferno Series is getting brand new Awakening forms!
Discover the true fire inside each
helm, shield and accessory
!!
To celebrate, the
Fire Step Up Pack
is coming to Happy Cards on April 6th.
Not only does this Pack
increase your chances of getting a fire-element Item
, it also comes with a special deal at Tiers 1 and 3!
This Pack is available
from 7:00 am April 6th to 7:00 am April 20th, 2018 (UTC)
!
Don't miss your chance to obtain the true power of the divine flame!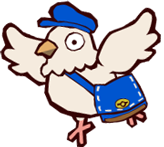 Happy Cards – Fire Step Up Pack!
This Special Pack features 3 Tiers of 10 card Packs.
Tier 3 guarantees 10 Equipment Items, with at least 1 Legendary Item!
Plus, all Legendary Items in Tier 3 will be fire-element!
Set your foes alight with the Fire Step Up Pack!
Fire Step Up Pack Tiers:
Tier
Cost
Bonuses
Tier 1
100 Jewels
10 card Pack

at half-price!

Tier 3
200 Jewels

All Legendary Items in this Pack are fire-element!


At least 1 Legendary guaranteed!
※After completing Tier 3, Step Up bonuses will no longer be available.
This Pack will act as a Happy Cards – Fire Pack after Tier bonuses are completed.
Check out the new Divine Inferno Series Awakening forms below
Class
Skill
Warrior
Dragon Quake
Summons a pillar of fire from the ground. Use it in combination with other attacks!
Mage
Ifrit's Inferno
Incinerates enemies in front of you with fiery breath.
Cleric
Phoenix Revival
Attacks enemies while recovering nearby allies.
Divine Inferno Awakening Forms

Base

  Dragonscale Helm

Awakened

  Dragonscale Helm Pro

Base

  Blazing Phoenix

Awakened

  Blazing Phoenix Pro

Base

  Crimson Tail Feather

Awakened

  Crimson Tail Feather Pro

Base

  Fire Spirit's Protector

Awakened

  Fire Spirit's Protector Pro

Base

  Red Dragon's Eyeball

Awakened

  Red Dragon's Eyeball Pro

Base

  Fire Djinn's Insignia

Awakened

  Fire Djinn's Insignia Pro