New Legendary Items "Warfare Pacifico" Is Here!
The Equipment Item this time is-wait, what!? Ancient technology, revived for the modern age!
These new items come with outrageous skills that can scatter relief supplies or even summons a powerful squad to aid you in battle!
If you want to get the most out of your newfound powers, you'll need to play smart. Work together with your party members and you'll be nigh unstoppable!!
Oh, and one last thing.
The new items come in three variations: land, sea and air–but you've still gotta walk!
Now go out there and obliterate your foes with your overwhelming power!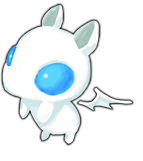 Class
Skill
Warrior
Volley
Summons fire-breathing knights of yore. Effective against beasts!

Buff obtained with skill:
Reduces skill cooldown time.

Mage
40.6cmCannon
Fires a barrage of rounds from an ancient sea vessel causing physical damage. Hits are delayed.

Buff obtained with skill:
Attacking an enemy at close range sometimes makes the enemy stun.

Cleric
Care Package
Summons an ancient floating fortress to disperse support items.

Buff obtained with skill:
Mobility speed rises.