Prepare for the weekend challenge Event Dungeon! The Goblin King and I starts Friday, May 19th!
Period : May 19 , 2017 - May 21 , 2017
Knights! Who's in the mood shred through some enemies tonight!?
Good! But there's just one problem. I want you to picture in your mind an enemy that's given you some trouble, maybe even more than once…
That's right! I'm talking about the big, the bad, the grizzly Goblin Boss!!!
This weekend, prepare for the Event Dungeon, the Goblin King and I! In it, you'll battle the Goblin Boss in a duel to the death!
Rather than receiving Score or other rewards, the bulky bruiser himself will drop a treasure chest loaded with goodies.
Of course, nothing worth having comes easy. If you want the best treasure chest possible then you'll have to conquer your opponent at lightning speeds!
The faster you show this goblin who's boss, the better your haul will be!
Work hard, and you might even be rewarded with some event exclusive items!
---
・Lion Sword
・Emperor Lion Shield
・Emperor Lion Armor
・Emperor Lion Helmet
---
Oh, and another thing. A little birdie may have let it slip that an Event Dungeon
with bonus experience
is on its way… well, here it is!
Get ready for a Happy Weekend with the Goblin King and I!
Level Up and try again!
Just because you cleared it once doesn't mean you should rest! Challenge this weekend's Event Dungeon again and again to shorten your completion time. The more you refine your time, the better the rewards!
The weekend challenge Event Dungeon The Goblin King and I runs from 1:00 on May 19th until 23:59 May 21st(UTC)!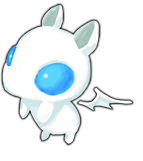 Check out the new items you can only find in this weekend's Event Dungeon!
Lion Sword
Max Offence
8800
Max Magic Offence
6800
Buff Slots
3
Fixed Buff
Rush Booster Lv2
Emperor Lion Armor
Max Deffence
6720
Max Magic Deffence
5440
Buff Slots
3
Fixed Buff
Gastronome Lv2
Emperor Lion Helmet
Max Deffence
3200
Max Magic Deffence
2448
Buff Slots
3
Fixed Buff
Lion's Fury
Rage Power Up Lv1
Emperor Lion Shield
Max Deffence
8000
Max Magic Deffence
6120
Buff Slots
3
Fixed Buff
HP & AP Limit Up Lv7
Conserve Rage Lv1