Get Exclusive Items in Big Boss Rumble! The Love Ogre and I!
Period : March 23 , 2018 AM 7:00 - March 30 , 2018 AM 7:00 (UTC)
Knights! Yet another boss is coming to Event Quest!
Feast your eyes on a boss with the heart of a maiden and the body of Adonis,
the Love Ogre
!
The Love Ogre will both steal your heart and simultaneously strike Fear into it with his powerful projectiles!Also, don't miss
Happy Fest 6
going on at the same time!
It truly is a festival of Happy-ness and love!
Win Fast for Fabulous Treasure!
Just like previous Big Boss Rumble Event Quests, the boss here will drop a treasure chest upon defeat.
The quality of this chest's contents depends on the speed at which you complete the Event!
Finish off the boss as fast as you can to get the best prizes, including an exclusive Mage Set!
Check out the exclusive Mage Items!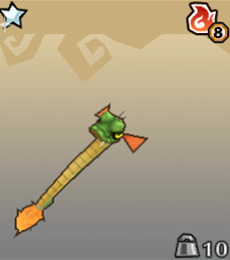 Bicephalous Rod
Max Offence
6960
Max Magic Offence
7680
Buff Slots
3
Fixed Buff
Magic Napalm Booster Lv1
Item to Awaken
Bicephalous Rod +1
Bicephalous Master Rod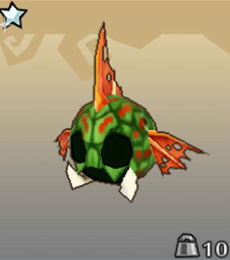 Hydra Superior Head
Max Deffence
2816
Max Magic Deffence
3008
Buff Slots
3
Fixed Buff
Super Regeneration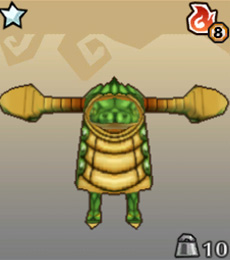 Hydra Scale Armor
Max Deffence
5632
Max Magic Deffence
6016
Buff Slots
3
Fixed Buff
Max Hp Up Lv8
Get Hit & Gain Ap Lv3
Item to Awaken
Hydra Scale Armor +1
Hydra Scale Armor +2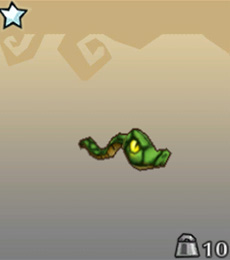 Hydra Taol
Buff Slots
3
Fixed Buff
Max HP Up Lv10
Fire Allergy
Information
Equippable by all classes.
New Buff: Super Regeneration!
Buff
Effect
Super Regeneration
Increases HP recovery speed but reduces AP recovery speed.
Inflict more damage for 3 seconds after receiving damage.
Find this new buff on the helm!
Super Regeneration will keep you healthy even while your enemies beat down on you! You'll even have 3 seconds to unleash a devastating counterattack!
Keep an eye on your AP though, as it will restore more slowly than usual.
This buff is perfect for fighters who like to fight right up in the enemy's face!
The Event runs for 7 days, from 7:00 am March 23rd to 7:00 am March 30th (UTC)!
The Love Ogre is ready to show that all you need is love and muscles! Don't get swept up in his romantic storm!