Get Exclusive Items in Big Boss Rumble! The Lich Lord and I!
Period : April 27 , 2018 AM 8:00 - May 11 , 2018 AM 7:00 (UTC)
Knights! It's time for a new Big Boss Rumble!
Prepare to battle the lord of the dead:
The Lich Lord
!
Beware his devious lightning attacks!Also, don't miss the
7th Happy Fest
going on now!
Celebrate with a weeks' worth of awesome campaigns!
Win Fast for Fabulous Treasure!
Just like previous Big Boss Rumble Event Quests, the boss here will drop a treasure chest upon defeat.
The quality of this chest's contents depends on the speed at which you complete the Event!
Finish off the boss as fast as you can to get the best prizes, including an exclusive Warrior Set!
NEW! Exclusive Warrior Set!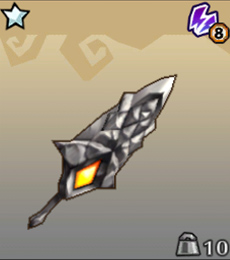 Super Plume
Max Offence
8800
Max Magic Offence
6800
Buff Slots
3
Fixed Buff
Crunch Time Power Up Lv1
Shield Break Booster Lv1
Item to Awaken
Super Plume +1
Armageddon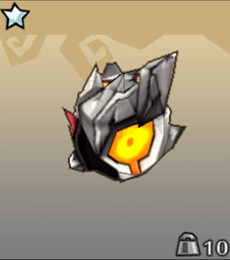 Ironrock Helmet
Max Deffence
3200
Max Magic Deffence
2720
Buff Slots
3
Fixed Buff
Magnetism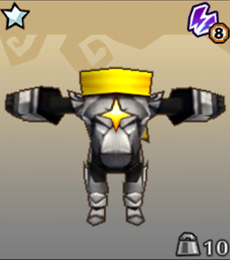 Ironrock Armor
Max Deffence
7040
Max Magic Deffence
5440
Buff Slots
3
Fixed Buff
Crunch Time Damage Down Lv1
Smash Resistance Lv3
Item to Awaken
Ironrock Armor+1
Ironrock Armor+2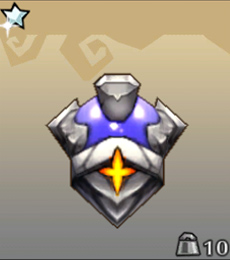 Ironrock Shield
Max Deffence
8000
Max Magic Deffence
6800
Buff Slots
3
Fixed Buff
Counter Lv3
Get Hit & Gain AP Lv3
New Buff: Magnetism!
Buff
Effect
Magnetism
Makes enemies more likely to target you.
Broadens the range for drawing in dropped items.
AP recovers according to the amount of damage suffered from an attack.
Find the new buff on the helm of this Event-excusive Equipment Set!
Magnetism, as the name suggests, is all about attraction—pull in items and enemy attention as you restore AP based on the amount of damage you take!
Event runs from 8:00 am April 27th to 7:00 am May 11th (UTC)! Don't miss it!