The Ever-Popular Event, New Knights, Assemble! On to the Hatchling Dungeon! Starts October 13th!
Period : October 13 , 2017 - October 16 , 2017
My good knights! The Hatchling Dungeon is back for more!
If you missed it last time, make sure you challenge it as many times as you can!
This time, you'll have 4 days to tackle the Event, as it ends on October 16th. If you're ready to step up to the next level, now's the time to do it!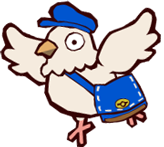 "New Knights, Assemble! On to the Hatchling Dungeon!"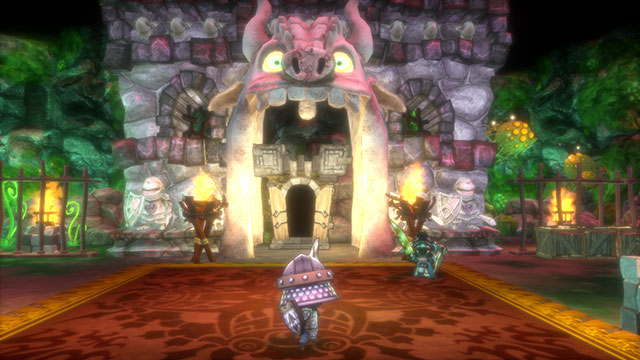 The Dungeon entrance. Do not falter! sally forth!
The Captain's plan to cultivate the new recruits is underway! Pummel your way through the 3 dungeons we've prepared for you to reinforce your body and equipment!
Once inside, keep an eye out for the various fire element Items and Ores usable in Item Boost that enemies will drop!
Don't forget to collect Treasure Keys as well, as they can be traded in for incredible prizes.
Get your Treasure Keys ready for the Treasure House!
Trade in those Treasure Keys like your life depends on it
The Treasure House is a place where you can
trade Treasure Keys for items
.
The Treasure House is separated into several rooms, each with a set number of items.
Inside these rooms, you can find incredible special items! By obtaining a special item, you can move on to the next room where even more items will be waiting for you. As you advance to new rooms, the items you receive will also advance in awesomeness! Put your back into it and collect as many Treasure Keys as you can if you want tons of rewards!
*Players will not obtain Punishment Points in this Event.
Incredible Rewards in the Treasure House!
Happy Cards Free Passes
,
Finest Ore
and other rewards await! Players who want to improve their Equipment Items will want to get as much from the Treasure House as they can!
Quest release dates
| | |
| --- | --- |
| Quest name | Availability |
| Junior School | 7:00 am October 13th to 7:00 am October 16th (UTC) |
| High School | 7:00 am October 13th to 7:00 am October 16th (UTC) |
| College | 7:00 am October 13th to 7:00 am October 16th (UTC) |