The First Ever Happy Fest! Celebrate 2.5 Million Downloads!!
Period : October 10 , 2017 - October 15 , 2017
Knights!
Happy Dungeons just hit 2 million downloads this month. But wouldn't ya' know it?
We've now passed 2.5 million downloads!!
And that means it's time for a celebration!!!
Presenting, the first ever Happy Fest! Woohoooo!!
Available 7:00 am October 10th to 7:00 am October 16th (UTC)!
Happy Fest Campaign 1:
Infinite Dungeon Double Experience!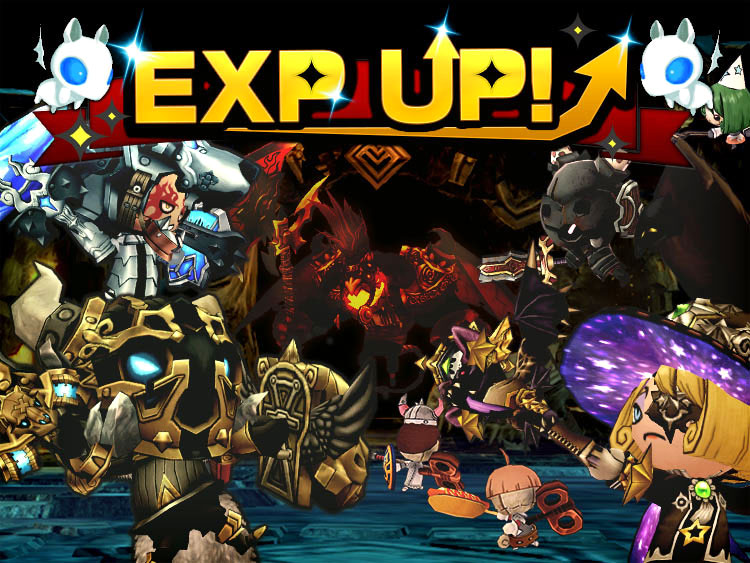 Get double experience when playing on any floor in the Infinite Dungeon!
Time to buff up!
Happy Fest Campaign 2:
250 Happy Jewel Login Bonus Week!
Log in on each of the following days for a grand total of 250 Happy Jewels!
Log in each day to receive a total of 250 free Happy Jewels! Coo-l!
Even if you miss a day, you'll still get the gift for the days you log in!
But you won't get the Jewels for the day you missed, so be careful!
Log in every day so you don't miss a Jewel!
| | |
| --- | --- |
| Date | Present |
| Tue, Oct 10th | Happy Jewels x50 |
| Wed, Oct 11th | Happy Jewels x20 |
| Thu, Oct 12th | Happy Jewels x20 |
| Fri, Oct 13th | Happy Jewels x20 |
| Sat, Oct 14th | Happy Jewels x40 |
| Sun, Oct 15th | Happy Jewels x100 |
Happy Fest Campaign 3:
Exclusive Equipment Items in Happy Cards – Festival Pack!
The Festival Pack contains Items that can't be obtained in any other Happy Cards Pack!
Including some Items that can even Awaken to Cosmic! And of course, the 10-card pack contains an Epic or rarer Item guaranteed!
Now, let's take a look at some of the cont-WOW! These are some coo-coo-cool Items!
For reference, here are the Limited Edition Sets released until now:
Yamato Trooper Set
Tricera Set
UAV Set
Dragon Knight Set
Emperor Set
Owl Set
Thank you knights, for 2,500,000 downloads!!!
And thank you for playing Happy Dungeons! Stay Happy!